How to Stock a Raw Food Pantry
Let's talk shop about stocking your pantry with bulk raw vegan items. These pantry items can seem a little pricey if you're on a budget. But keep in mind that you're only using a small amount of these ingredients per meal. So the item could last you several months. Most of these items I refrigerate after opening so they keep a long time. But some things like dried fruit, raw crackers, cacao powder, shredded coconut, etc. can all stay in the pantry.
What should you get? Well here's a photo of everything I purchased a week ahead of the challenge. Somethings I actually keep stocked and use all year round. I bought a little extra for the purpose of this post.
These are a list of my "go to's", obviously everything is raw. These bulk items are great to help add some intrigue to your raw food diet. I get most of mine from Trader Joe's or even Costco has a great organic and bulk selection. Also, I've linked some items to a recipe to give you ideas on how you can use them:
Cacao nibs
Almonds (Pecans, Hazelnuts, Pine Nuts & Macadamians are also great.)
Flaxseeds (you can grind them up yourself or buy ground seeds, usually I buy whole and grind them myself.  This month I prepared my mind to be lazy, haha!)
Agave (I don't use Agave really that much if ever, I really just bought it to show options.)
Dates (Medjool, Deglet, etc. whichever you can find.)
Raw Honey (Now honey is a hot topic in the Vegan community. Yes, I eat honey and prefer it over any other liquid sweetener. I realize its debatable and that's that.)
Dried Mango (Dried unsweetened, oil-free dried fruit of any kind is great. I also love slab apricots.)
Raisins
As a side note, I found the "super seed & ancient grain" blend for the first time. I haven't used it yet and am looking into whether each item is Raw. It's great topper for salads, smoothies and to go treats like the Almond Butter Cacao Bites.
You'll also find Oats in the picture. I've reached out to McCann's to find out if they're truly Raw steal cut oats. Raw Oats are available to order online and can be soaked overnight to make a filling raw meal. Later in the month I'll have another post dedicated to the topic of – "Are Oat Kernels Raw?" So stay tuned for that.
HP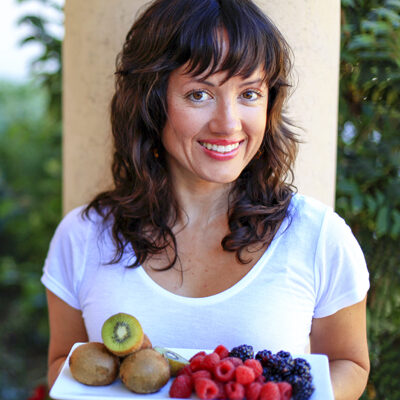 Hi, I'm Christine, thanks for stopping by! As a fibromyalgia thriver (symptom-free for over 10 years now thanks to diet and lifestyle changes), it is my passion to share the healing power of food.
As an RN and Holistic Nutrition Practitioner, it is my desire to empower you to take charge of your life.
Let's journey together to glowing health. Learn More
Your Health Transformation
Starts Here!
Sign up to get FREE healthy lifestyle tips and recipes!