August 1st we will be hosting a raw food challenge so I wanted to share all the details here for you and answer the common...
I have found that having tasty sauces, dressings and dips are one of the biggest keys to success to maintaining the raw food diet..at least...
I get asked a lot about what I eat in a average day on a mostly raw food diet. That's a great question and in...
Let's talk shop about stocking your pantry with bulk raw vegan items. These pantry items can seem a little pricey if you're on a budget....
I wanted to touch base today and give you the latest on my Red Skin Syndrome recovery. If you would like to know more about...
This green smoothie is a perfect place to start for a green smoothie newbie. It's also a great way to get in more dark leafy...
Chances are, you've done some research. Generally speaking, you probably know the rules – less sugar; good fats; quality, real foods, etc. All of the...
Having suffered with fibromyalgia for almost twenty years I remember the days I'd have such intense fibro fog that I'd be in a conversation with...
I am excited to say that this juice recipe was created by my husband.  Since having drastically changed his diet to help heal his gastritis...
Today I want to share with you a dose of inspiration. I'm excited to share with you the story of a beautiful and strong woman...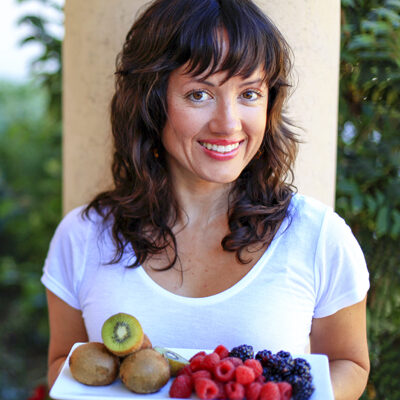 Hi, I'm Christine, thanks for stopping by! As a fibromyalgia thriver (symptom-free for over 10 years now thanks to diet and lifestyle changes), it is my passion to share the healing power of food.
As an RN and Holistic Nutrition Practitioner, it is my desire to empower you to take charge of your life.
Let's journey together to glowing health. Learn More
Your Health Transformation
Starts Here!
Sign up to get FREE healthy lifestyle tips and recipes!