Ok I know what you're thinking...brussels sprouts,...raw..salad um I don't know about that! I totally get it I was skeptical too when I saw a...
HP's raw vegan potato-less salad she likes to call No-Tato Salad! Here's her commentary followed by the recipe: "I love Potatoes. We were raised eating...
Day 19 - Raw Vegan and Red Skin Syndrome Awareness Wow, can you believe I only have 10 days left? This month has flown by....
I don't know about you but for me it is like pulling teeth getting my husband to eat healthier, especially when it comes to eating...
This weekend  my friend Felicia from A Simply Raw Life and I were excited to check out the Mohawk Bend that we heard so much about. The...
Recently I went to a large dinner party, where I knew there would be little if any raw foods for me to eat. I brought...
Are you finding yourself bored with the regular ol' salad? If so, then this papaya garden salad is for you! This salad had my taste...
For dinner I usually have a large salad.  So I am always coming up with creative ways to make salads enjoyable and different so that...
Sometimes when I encourage people to have a salad for a meal they look at me like I am crazy.  They say a "salad will...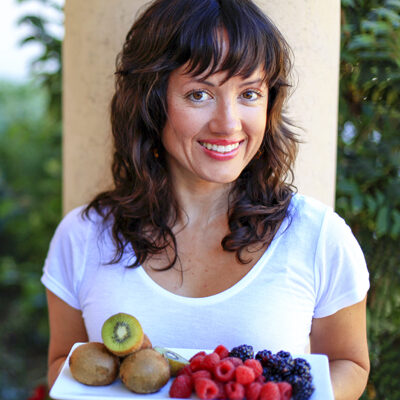 Hi, I'm Christine, thanks for stopping by! As a fibromyalgia thriver (symptom-free for over 10 years now thanks to diet and lifestyle changes), it is my passion to share the healing power of food.
As an RN and Holistic Nutrition Practitioner, it is my desire to empower you to take charge of your life.
Let's journey together to glowing health. Learn More
Your Health Transformation
Starts Here!
Sign up to get FREE healthy lifestyle tips and recipes!