Papaya Garden Salad with Tahini Ginger Dressing
Are you finding yourself bored with the regular ol' salad? If so, then this papaya garden salad is for you! This salad had my taste buds just doing the happy dance.  It  has such a lovely mix of flavors goin on, there is nothing boring about it! The papaya has such a nice mild flavor, and the tahini-ginger dressing with a burst of lime just makes for a party in the mouth.  When I first was experimenting with this recipe I intended to make a super huge salad for my family, but I started taste testing and I kept saying, " just one more bite" and before I knew it I finished it off….oops!  I couldn't help myself!
I just love papaya.  The key is make sure it's super ripe.  It can be a meal all by itself.  Just scoop out the seeds and spritz some fresh lime or lemon on top and what a delight!
In this heat here in Los Angeles, even into September here we are hitting 100 degrees, I just don't have much appetite.  But this salad recipe is very summery, light and refreshing so it makes for a very enjoyable meal.
As you can see by the gorgeous color of the papaya and other veggies it makes for a radiant presentation too. If living food looks so vibrant and alive imagine how it makes you feel eating it…vibrant and ALIVE!
Serves: 1 large portion
Recipe: 
For the salad:
1/2 ripe papaya, peeled, seeds removed, and cut into bite-size chunks
1 yellow bell pepper
1/2  bag of pre-cut pre-washed mixed greens
1/4 cup red onion, diced
1 handful sun-dried tart cherries (no sulfur, no sugar added)
For the dressing:
2 heaping Tbsp raw un-hulled tahini
1/2 lime, juice of
1/2 navel orange, juice of
Several fresh mint leaves
1 thumbprint size of ginger peeled
(optional) add water to desired consistency
Mix all the salad ingredients in a bowl.  In a mini-food processor mix all the ingredients for the dressing until creamy.  Pour over salad in bowl.
For those of you have never tried tahini, it is a paste made from sesame seeds and has a nutty flavor.  It is one of the main ingredients used in hummus. Tahini made from un-hulled sesame seeds is more nutritious and has more calcium than tahini made from hulled seeds.
Nutritional value of tahini:
– Tahini is a good source of beneficial minerals like magnesium, manganese, iron and  calcium.
– Tahini is a good source of essential fatty acids, which help maintain healthy skin, and healthy heart and brain function.  Studies have also shown that essential fatty acids can delay the onset of Alzheimer's disease.
– Tahini is a source of vitamin E which helps protect against premature aging.
– Tahini is a good source of copper, which has anti-inflammatory properties helping reduce swelling and pain in   some cases.
– Tahini is an excellent source of calcium necessary for forming and maintaining healthy bones.
– It also has B vitamins which help enhance the nervous system, promote healthy cell growth and division, and increase the rate of metabolism.
– Tahini has a high alkaline mineral content, which makes it an ideal source of protein.
Posted in Recipes and tagged with aging, anti-inflammatory, appetite, benefits, brain, calcium, color, Copper, Enjoyable, Essential fatty acids, Excellent, Fantastic, flavors, forming, function, garden salad, ginger, Good, Gorgeous, health, healthy, heart, heat, Hulled seeds, Hummus, ingredients, iron, light, lime, magnesium, maintain, maintaining bones, manganese, meal, minerals, mix, mixed greens, Nutritional, nutritious, nutty, papaya, premature, presentation, properties, protects, radiant, recipe, refreshing, salad, salad recipe, sesame seeds, skin, source, summery, tahini, taste, taste buds, unhulled, value, veggies, vitamin E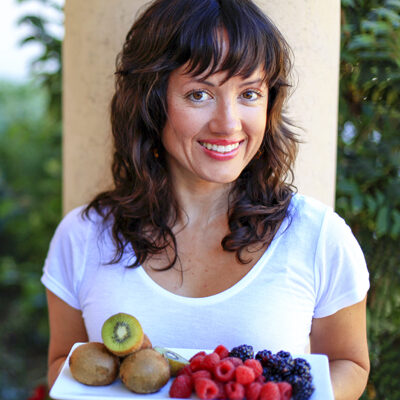 Hi, I'm Christine, thanks for stopping by! As a fibromyalgia thriver (symptom-free for over 10 years now thanks to diet and lifestyle changes), it is my passion to share the healing power of food.
As an RN and Holistic Nutrition Practitioner, it is my desire to empower you to take charge of your life.
Let's journey together to glowing health. Learn More
Your Health Transformation
Starts Here!
Sign up to get FREE healthy lifestyle tips and recipes!