14 Day Raw Food Challenge
Whenever the new year is around the corner, somehow it seems like the perfect start for a new beginning.  Of course, in reality we just need a new day and we have a fresh slate to start with.  But since 2013 is right around the corner I thought we might as well start it out as healthy as possible.  Usually I urge my clients to start out with a good healthy breakfast, like a smoothie or fruit, because what you eat first usually sets the tone for that day. If that is true for the start of the year it'll be a healthy rawkin 2013!haha. 🙂
Starting January 1 to January 14 (I may just extend it for the month) I will be going 100% raw vegan.  I have been having small flare ups of my fibromyalgia, mostly due to stress, and since I eat mostly raw, I figured I should just push it up a notch and go all the way.  Get that GLOW of health! So I am extending this raw food challenge to all of you too. I really hope you will be there to join me, I could really use the support! I will be blogging regularly about what I am eating and how I am feeling.
So, what does that require for you? You don't necessarily have to go all raw vegan ( although I'd love it if you did! 🙂 ).  There are no hard and fast rules, the point of this is to encourage you to increase raw foods into your diet.  Many find that they like to eat raw until dinner and then have a cooked vegan meal.  The easiest way to start is by having smoothies for breakfast and then a huge salad for lunch.  But, see what works for you. Make it a goal to avoid processed foods and sugar during this time too.
For tips on transitioning into raw foods click here.  I have also made a list of raw food replacements for cooked food to help you out. Also, for tips on how to do it while on the run click here.
We will all be in this together so please share photos of your creations on my Facebook page  and on my Instagram account (Just Glowing with Health).  For Instagram photos tag them with #Justglowingwithhealth. I will be selecting my favorite ones and featuring them on my blog and/or each account.
For any questions or comments feel free to leave me a comment down below or either on my Facebook or Instagram accounts.
I am so excited to do this raw food challenge together, and I am excited to see the results after it all! Wishing you all glowing health in 2013 and for a lifetime!
xoxo
Christine
Posted in Wellness and tagged with 14 day raw food challenge, 2013, blogging, cooked vegan meal, eat, eating, encourage, favorite, fibromyalgia, fibromyalgia flare-ups, fruit, glow with health, glowing health, glowing with health, good healthy breakfasts, healthy, how to, increase raw foods into diet, mostly raw, new beginning, new year, perfect start, processed foods, raw vegan, rawkin, results, smoothie, stress, sugar, support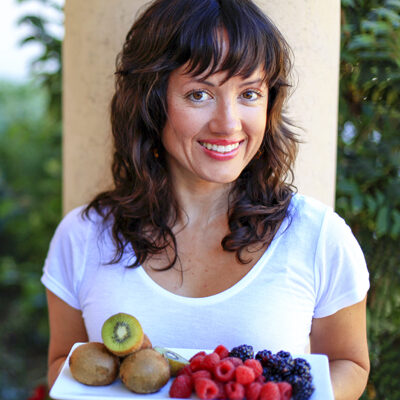 Hi, I'm Christine, thanks for stopping by! As a fibromyalgia thriver (symptom-free for over 10 years now thanks to diet and lifestyle changes), it is my passion to share the healing power of food.
As an RN and Holistic Nutrition Practitioner, it is my desire to empower you to take charge of your life.
Let's journey together to glowing health. Learn More
Your Health Transformation
Starts Here!
Sign up to get FREE healthy lifestyle tips and recipes!