5 'Transformation Approved' Snacks
If you're just getting started on the more our 30 day Ultimate Lifestyle Transformation, welcome! And if you've been doing this program and are here because you're looking for some snack Inso welcome back!
Having delicious satisfying snacks on hand during this program is going to really help you have success. What you have in your kitchen, and what's easy to grab on the fly is what you're inevitably going to eat. So make sure to have several 'go-to' snack recipes on hand that you can turn to in a pinch.
On this program fruit and veggies are "free" foods meaning you can eat them in abundance so you never should be going hungry. While there is no diet label to this program the more plant-based foods you add into your diet the more results you'll see.
Here are 5 of my favourite plant-based, gluten-free snacks that are delicious, satisfying and guilt free. So eat up!
Sun-Dried Tomato Zucchini Hummus
The BEST Vegan Chocolate Chip Cookies
4 Ingredient Thumbprint Cookies
Gluten-Free Sweet Potato Chocolate Bars
All these recipes you can find here on my blog and so many more, so feel free to take a look around and experiment with new recipes.
The beauty of this program is that it's all about eating the right foods, not cutting back calories or carbs or depriving yourself. That's what makes it so enjoyable. I know you're going to love it! When you try any of these recipes let us know below and how it's going for you!
Tag me with your photos of what you're eating on Instagram at @justglowingwithhealth I always love seeing them!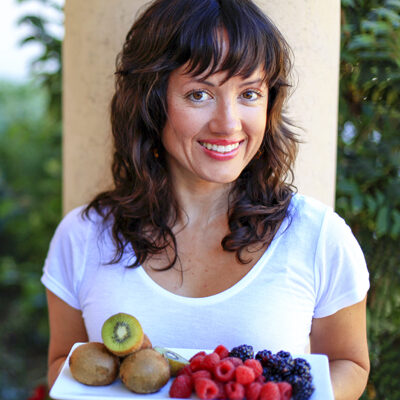 Hi, I'm Christine, thanks for stopping by! As a fibromyalgia thriver (symptom-free for over 10 years now thanks to diet and lifestyle changes), it is my passion to share the healing power of food.
As an RN and Holistic Nutrition Practitioner, it is my desire to empower you to take charge of your life.
Let's journey together to glowing health. Learn More
Your Health Transformation
Starts Here!
Sign up to get FREE healthy lifestyle tips and recipes!