Crunchy Savory Protein Snack
Having delicious go-to snacks on hand are so important when on the ultimate lifestyle transformation program. I always have a few staple ones on hand, something savoury, sweet and something indulgent but still healthy.
This protein mix is as savoury as it gets. it's incredibly satisfying when you have the munchies and if you're all about the crunch factor, like me, then they will totally hit the spot!
It's so easy to have on hand to pull from as needed. You can simply pack them in your reusable ziplock bag and be out the door in seconds! No mess, no cooler needed and since they're protein rich they'll keep you feeling satisfied longer.
I like to double the recipe and keep them in an airtight glass jar in my pantry and this way I have them always on hand. Did I mention they're super easy to make? That's always the first factor I think about when making a recipe, they absolutely must be simple and easy!
This protein snack is:
Gluten-free
Savory
Quick and easy to make
Vegan
Satisfying
Crunchy
Rich in protein
This recipe is also very versatile. You can use the seeds or nuts of choice if you're allergic to any of these ingredients or prefer to swap them out to change it up.
Recipe:
1 1/2 cups buckwheat groats
3/4 cup sunflower seeds
3/4 cup pumpkin seeds
1/4 cup Tamari or low sodium soy sauce
1 teaspoon garlic powder
1 teaspoon onion powder
1/4 teaspoon chilli powder or smoked paprika
Directions:
Preheat oven to 350 degrees F.
Rinse and drain the buckwheat groats, sunflower seeds and pumpkin seeds.
In a medium-size bowl, mix all the ingredients and spread out evenly onto an oven tray covered with parchment paper.
Bake in oven for up to 40 minutes (keep an eye on them as they can easily burn).
When done remove from oven and let cool, then store in an airtight container.
Enjoy!
Have you made this recipe? Let us know in the comments and how you enjoyed it and tag me at @justglowingwithealth on Instagram!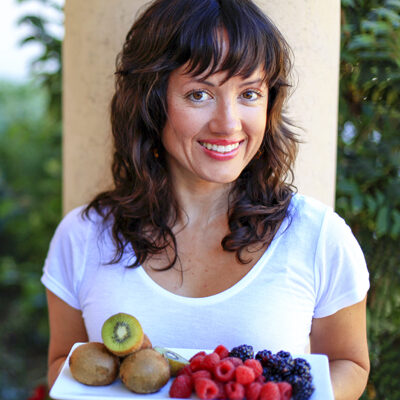 Hi, I'm Christine, thanks for stopping by! As a fibromyalgia thriver (symptom-free for over 10 years now thanks to diet and lifestyle changes), it is my passion to share the healing power of food.
As an RN and Holistic Nutrition Practitioner, it is my desire to empower you to take charge of your life.
Let's journey together to glowing health. Learn More
Your Health Transformation
Starts Here!
Sign up to get FREE healthy lifestyle tips and recipes!