The BEST Vegan Chocolate Chip Cookies
You are going to LOVE these chocolate chip cookies! I have perfected this recipe over time and I really don't think it can get any better than these. They're moist, chewy and absolutely delicious. They will melt in your mouth and I have to admit, I may have just a slight obsession going on with these cookies!
Not only are these chocolate chip cookies vegan, but they're gluten free and grain free as well. They're also refined sugar free and while we're at it I'm going to say GUILT free as well! The best part is they're so simple and easy to make. Just between me and you…I've been making these non-stop for the last month because we go through them so quickly and I just can't get enough!
The best part about these cookies is how simple to make they are. There are only seven ingredients required and they're quite versatile. For example, I use pecans but you can feel free to switch them out with walnuts or almonds or leave them out altogether. I use maple syrup but you can use liquid sweetener of choice.
These cookies have been such a hit at my house, everyone who I've had try them, including my super picky husband has loved them! in fact, they usually don't last longer than two days cause I eat them up so quick they don't stand a chance. So I you have a cookie lover like I me in the house you may want to hide these from them, just sayin (insert winky face).
I've always been a big cookie dough lover. When growing up I seriously could have just eaten the dough and have forgotten about baking the cookies. And these chocolate chip cookies have that perfect buttery delicious cookie dough that you could literally eat with a spoon, unlike regular cookies made with eggs.
These chocolate chip cookies are:
Soft, chewy and melt in your mouth
I love enjoying these cookies with a cold glass of coconut milk or with hot tea, sooo yummy! Oh and in case you're on doing our 30 day Transformation program good news these chocolate chip cookies are totally approved!
These will store in an air-tight container for about a week but trust me if you're like me they won't last more than two days before you devour them!
Makes 13 cookies
Recipe:
2 Tablespoons melted vegan butter
DIRECTIONS:
Combine all dry ingredients in a bowl, then add in wet ingredients stirring until a cookie dough texture is achieved
Form into a ball, the freeze for about half an hour or until the dough is cold.
Once the dough is chilled preheat the oven to 325 F degrees.
Line an oven tray with parchment paper and form tablespoon size balls of dough, I find using a melon scooper works really well.
Place them on the tray giving them enough space for them to spread.
With the palm of your hand or the bottom of a glass gently press them down to form flat discs.
Bake them for 12 minutes
Take them out and let them cool on the baking tray for several minutes before touching to allow them to firm up.
*I made the almond flour blending blanched almonds in a coffee bean grinder or you can use a blender as well if you the container for making flour
SUBSTITUTES: The almond flour can be substituted with oat flour, the maple syrup can be substituted for date syrup agave or liquid sweetener of choice. Pecans can be substituted with walnuts or omitted altogether, vegan butter can be substituted with coconut oil.
NOTE it that when you substitute ingredients it will make slight changes to the flavor. I have tried many different substitutes and my favourite version is this recipe but feel free to substitute as needed.
Have you made this recipe? Tag us at @justglowingwithhealth on Instagram!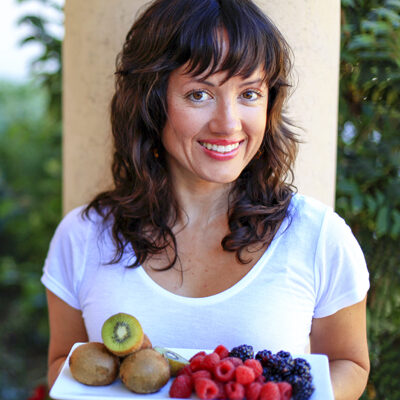 Hi, I'm Christine, thanks for stopping by! As a fibromyalgia thriver (symptom-free for over 10 years now thanks to diet and lifestyle changes), it is my passion to share the healing power of food.
As an RN and Holistic Nutrition Practitioner, it is my desire to empower you to take charge of your life.
Let's journey together to glowing health. Learn More
Your Health Transformation
Starts Here!
Sign up to get FREE healthy lifestyle tips and recipes!