5 Ways to Change up Your Power Shake
If your new to our Ultimate Lifestyle Transformation Program and are looking for ideas on how to change up your Power Shake here are five ideas on how to shake things up (get it? Shake things up…hehe).
The beauty of the power shake is that it is so flexible and will taste delicious in a variety of ways. And honestly my favourite 'go to' is simply adding ice cold water to the green powder. I mean what's not to love it's refreshing, sweet, and in less than a minute you have a nutritionally dense breakfast, without almost zero cleanup.
But if you're like me who enjoys changing things up there are plenty of ways to keep it delicious, filling and varied. So here are five different ways I enjoy my power shake.
5 Ways to Change up Your Power Shake
Swap out water for plant milk. This gives an added creaminess to it that I just love and no blender is required you just shake and go. My favourite is oat milk, but you can use plant milk of choice, just make sure it's cold. It tastes much better when cold.
Add frozen fruit. Adding frozen fruit makes it heartier, creamier and so delicious! My staple fruit are frozen bananas I absolutely love the flavour they add. But frozen berries, cherries, mangos or grapes are great options as well.
Add nut or seed butter. This is a great way to add extra good fats to it as well as added calories if you're a physically active individual or do heavy work outs it's a good idea to add extra calories to it making a smoothie. This is also a great option if your'e like myself and are not looking to lose weight you'll want to add in more calorie dense fruit and nut/seed butters.
Add nuts, seeds or dried coconut. These can make a great addition to your smoothie adding lots of nutritional benefits to it. In particular, I love to add seeds to mine. Some of my favourites are hemp seeds, chia seeds or flax seeds. They're rich in minerals and have so many health benefits to them. You can also add in sunflower seeds, or pumpkin seeds as well. And of course nuts of choice.
Add avocado. This is another great source of healthy fat and gives it a really nice creamy texture without changing up the flavour of the shake. I just add in a couple of slices you don't want too much as it will turn into a very thick consistency.
So there you have it the 5 ways you can add endless variety to your shake. You can use several of them together adding frozen fruit, plant milk and seeds or avocado and frozen fruit. Have fun experimenting and seeing what works for you and let us know how it turns out and what your favourite combo is!
For more Transformation approved recipes and snack ideas follow me at @justglowingwithealth, where you can tag me with photos of your power shakes I always love seeing them!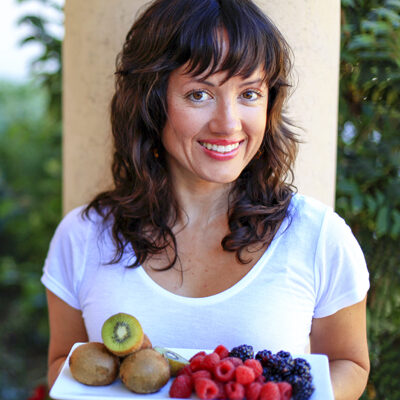 Hi, I'm Christine, thanks for stopping by! As a fibromyalgia thriver (symptom-free for over 10 years now thanks to diet and lifestyle changes), it is my passion to share the healing power of food.
As an RN and Holistic Nutrition Practitioner, it is my desire to empower you to take charge of your life.
Let's journey together to glowing health. Learn More
Your Health Transformation
Starts Here!
Sign up to get FREE healthy lifestyle tips and recipes!