Testimonial: From Depressed and Sick to Glowing with Health
When I first contacted Christine, I was desperate and sick.  I was suffering from chronic fatigue, candida, hypothyroidism, and painful digestive issues.  I had spent thousands of dollars with a Naturopathic Doctor, but I was only getting worse.  I was chronically exhausted, depressed, losing my hair and had no mental clarity.  Every time I ate a meal I became extremely bloated and had severe stomach pains.
Christine taught me about proper food combining, told me what not to eat, and helped me understand what I was doing wrong with my diet.  Within just a few days my digestion was great – no more stomach problems!  It took several weeks of following her guidance before I started to see some improvement in my energy and mental clarity.  After the first three months I was significantly better, and I continued to follow her lead.   It has been a year since I started working with Christine, and I'm happy to say that I'm a completely different person.  Now I no longer suffer with insomnia, I have light painless periods (they went from 7-8 days and extremely heavy to 2-3 days and light), and no more cravings for sweets.  I'm bursting with energy, my hair stopped falling out, I'm happier than ever, my mental clarity is amazing, and my digestion is perfect.  I can't say enough good things about my experience with Christine.
xo Carrie
To see what Carrie eats and how her journey is evolving follow her on Instagram at: kalecrush.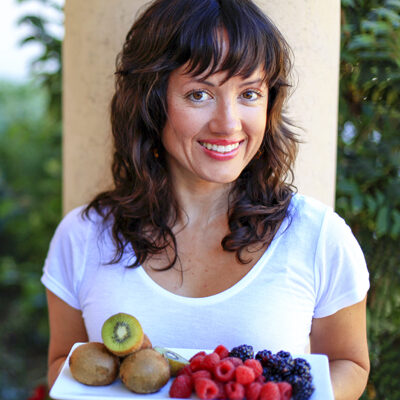 Hi, I'm Christine, thanks for stopping by! As a fibromyalgia thriver (symptom-free for over 10 years now thanks to diet and lifestyle changes), it is my passion to share the healing power of food.
As an RN and Holistic Nutrition Practitioner, it is my desire to empower you to take charge of your life.
Let's journey together to glowing health. Learn More
Your Health Transformation
Starts Here!
Sign up to get FREE healthy lifestyle tips and recipes!