I love making homemade granola. One because it's so easy and delicious, and two it's so much cheaper than buying it in the store! If...
I look forward all year to mango season, and when it comes I buy them by the boxes! There's an Asian market nearby that sells...
I've found that having tasty spreads, sauces, dips and dressings really make for enjoying the raw food diet.  They're essential for me.  Following a low-fat...
This shredded salad is hearty, bright and colorful, packed with flavor and fun to serve! It has been a huge success when I have served...
This kale salad is a must try.  I guarantee you will LOVE it! It is full of juicy flavor that just bursts in your mouth....
I don't know about you but for me it is like pulling teeth getting my husband to eat healthier, especially when it comes to eating...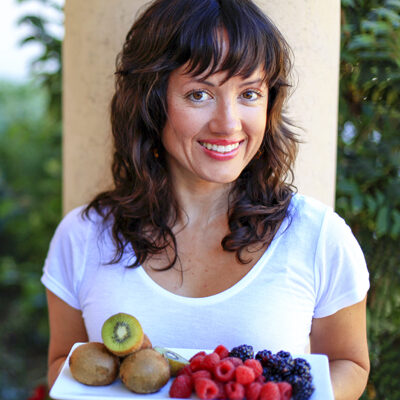 Hi, I'm Christine, thanks for stopping by! As a fibromyalgia thriver (symptom-free for over 10 years now thanks to diet and lifestyle changes), it is my passion to share the healing power of food.
As an RN and Holistic Nutrition Practitioner, it is my desire to empower you to take charge of your life.
Let's journey together to glowing health. Learn More
Your Health Transformation
Starts Here!
Sign up to get FREE healthy lifestyle tips and recipes!