Kumquat Apple Ginger Green Smoothie
Recently a friend of mine gave me a huge bag of kumquats. I always welcome fresh, ripe fruit off a tree and I love trying new things so it was a perfect gift! Kumquats are interesting because they are bite size little jewels, in the citrus family and are eaten along with the peel. The peel is rich in many essential oils, anti-oxidants and fiber, not to mention the fruit itself which is packed with vitamin C among other wonderful  things.   These little gems are bite size and have a wonderful sweet and tangy flavor.
 I was excited to try them in different smoothie recipes instead of the usual oranges I have been using. So I have been going crazy using them in different recipes and I still haven't even finished the bag!
Since they can be quite tart I usually put some type of neutralizing green vegetable in with it such as cucumber, spinach or celery to balance it out.  The cashews in this really  give it a nice creamy flavor too.  I was pleasantly surprised how delicious this one came out.
Serves 3.5 glasses
Recipe:
1 cup  spinach leaves
1 handful raw cashews (soaked over night in water, drained and rinsed)
1 cup kumquats (about 10-12 kumquats)
1 apple ( I used pink lady because they are super sweet)
2 inch chunk ginger
3 medjool dates, pitted
1 cup water
ice cubes
Mix all ingredients in a blender until smooth and creamy, and enjoy!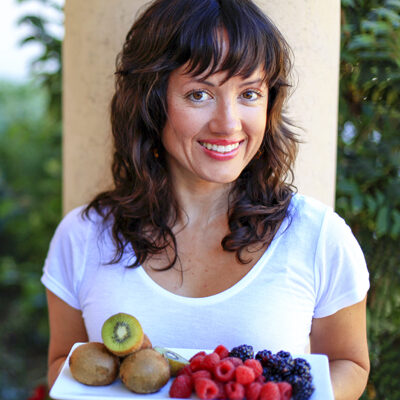 Hi, I'm Christine, thanks for stopping by! As a fibromyalgia thriver (symptom-free for over 10 years now thanks to diet and lifestyle changes), it is my passion to share the healing power of food.
As an RN and Holistic Nutrition Practitioner, it is my desire to empower you to take charge of your life.
Let's journey together to glowing health. Learn More
Your Health Transformation
Starts Here!
Sign up to get FREE healthy lifestyle tips and recipes!