Four Ingredient Oatmeal Cookies
Since being on lockdown, always at home I've been having cravings for all sorts of comfort foods but especially cookies. I am a total cookie monster I absolutely adore cookies. But with this lockdown ingredients aren't always easy to find and I didn't have a whole lot of variety on hand so I had to get creative…I was craving  cookies real bad!
These oatmeal cookies are as simple as they get with basic ingredients, except for the tahini but that can easily be substituted with nut or seed butter of choice. These oatmeal cookies literally took five minutes to prepare, they're as easy as it gets with only four ingredients!
Not only are these oatmeal cookies totally healthy, but they have no added sugar, simply a banana to sweeten them. You could even add coconut chips and that would be a great addition as well. They taste best straight out of the oven. They store well and are hearty so they're perfect for breakfast with a cup of spiced tea or a cold glass of plant-milk, or a pick-me-up midday snack.
These cookies are:
-Easy to make
-With simple ingredients
-Vegan
-Gluten-free
-With no added sugar
-Easy to store
These cookies last for about a week stored in an air-tight container in the fridge. You could even make a double batch and store the extra in the freezer to have on hand when needed. It's so important to have snacks on hand especially now on lockdown where it's easy to consume empty calories without even realizing how much you're really eating.
I hope you get a chance to make these after all they're so simple there's no excuse not too! If plan on making them please leave mea comment below and let me know! And when you do make sure to tag me in your photos on Instagram at @justglowingwithhealth. Enjoy!
Servings 13 cookies
Recipe:
1 cup oats (gluten-free)
2 mashed super ripe bananas
50 g of dark chocolate bar, chopped up
3 Tablespoons tahini*
(optional) 1/4 teaspoon cardamom
(optional) a handful of coconut chips
Put all ingredients in a bowl and mash/mix together and form into tablespoons size balls. Place on an oven tray with parchment paper and down each cookie with a spoon. Bake at 160 degree Celsius for 15 minutes then turn off the oven and without opening the oven door let cool for another 5-10 minutes, keeping an eye on them so they don't burn.
NOTES: For oat flour I used whole oats and ground them into a flour using a coffee bean grinder.
*Tahini can be substituted with any nut or seed butter. If substituted you may need to add a couple of tablespoons of plant-milk if too dry.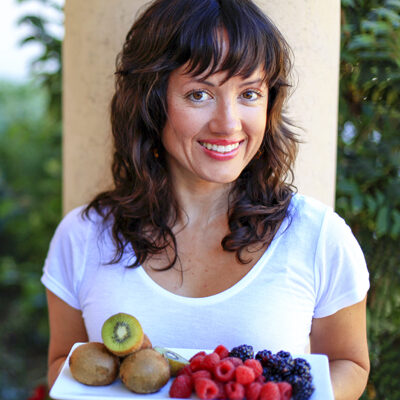 Hi, I'm Christine, thanks for stopping by! As a fibromyalgia thriver (symptom-free for over 10 years now thanks to diet and lifestyle changes), it is my passion to share the healing power of food.
As an RN and Holistic Nutrition Practitioner, it is my desire to empower you to take charge of your life.
Let's journey together to glowing health. Learn More
Your Health Transformation
Starts Here!
Sign up to get FREE healthy lifestyle tips and recipes!