Local Fresh Dates + Palm Springs Trip
This past weekend me and my husband went on a little  weekend trip to Palm Springs.  There is just something about the hot, dry desert air that I just love.  It's a nice place to relax for a few days, eat,  shop, explore museums, and just enjoy the natural desert beauty it has to offer. It does get quite hot though so when you go be prepared.  I automatically tote my water bottle with me every time I step outdoors because it's so important to stay hydrated!
One thing I always get excited about when I go away is the good raw/vegan food I will find when I am there.  There is one partially raw vegan restaurant  called Palm Greens Cafe but  unfortunately I never made it over there. There was another vegan restaurant  I found called Native Foods but when we went it was closed for construction, so I was quite disappointed how that turned out.  Either way, I managed to find many raw dishes between appetizers, veggie plates and salads.  There was almost always a vegan dish available on the menu, and when there wasn't the kitchens were more than flexible to accommodate  me.
The one thing I was determined to find was local fresh dates because the desert area is known for them.  I am a lover of dates.  They are nature's candy. Instead of honey, agave or other refined sugar I use dates to sweeten everything.  They are great in smoothies or desserts, or even as a snack by themselves.  One thing I saw a lot of there were stuffed dates.  They literally stuff each date with pecans or walnuts, which is so simple and makes for a mouth-watering candy.
I was so excited when I found, at a local summer festival, a vendor who had just picked fresh dates that morning! They had a banquet of them along with dried fruit, and nuts.
It is hard to see in this picture but these jumbo medjool dates were seriously JUMBO, and literally melted in my mouth.  They tasted like caramel!
The family who owned it were so nice to let me sample different things and give me so many interesting date facts. Here are just a few:
1) Dates are the only non-perishable fruit so they will never go bad.
2) Suggested storage mode is in the freezer.  They will not freeze so you can take them directly from the freezer and eat them.
3) Dates are high in fiber.
4) Dates have more potassium than bananas.
5) Dates are packed with vitamins and minerals like B1, B6, B-complex vitamins, iron and magnesium.
6) Dates are a great source of protein, making them a good choice for keeping your energy levels up during athletic events or work outs.
Another thing to remember is they are a whole food containing a balance of fiber minerals and vitamins,etc.   This is what makes them an ideal sweetener versus honey, agave or other refined sugar.  The refined sugars go straight to the blood stream spiking blood sugar levels.  That is where the health problems are created.  But with dates,  having fiber in them this does not happen, so they are a much better alternative to other sweeteners.
At the end of the trip heading back to Los Angeles, about twenty minutes out of Palm Springs, we stopped at Hadley's known too for their dates, and date products, nuts and dried fruit.  So we stocked up there.
If you are not able to make it any time soon to get freshly picked dates you can order them directly from Marco's Produce at 1-760-360-9868, or from The Date People directly online.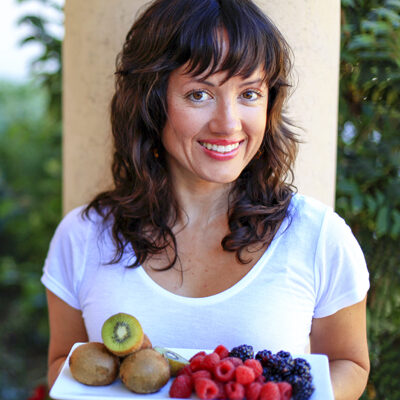 Hi, I'm Christine, thanks for stopping by! As a fibromyalgia thriver (symptom-free for over 10 years now thanks to diet and lifestyle changes), it is my passion to share the healing power of food.
As an RN and Holistic Nutrition Practitioner, it is my desire to empower you to take charge of your life.
Let's journey together to glowing health. Learn More
Your Health Transformation
Starts Here!
Sign up to get FREE healthy lifestyle tips and recipes!