Now, really… who doesn't like pumpkin?  Especially this time of year, during the fall season, there is something about pumpkin, cinnamon and nutmeg together.  So delicious, my mouth is watering right now.
Since stream lining my eating to vegan and raw a few months ago, I am always on the lookout for versions of my old favorites to fit my dietary needs.  I was so happy when I came across Whisks & Whimsy's blog, so many great ideas there.  I adapted my recipe from hers to fit my needs and I must say it came out very, very tasty and very moist.
VEGAN PUMPKIN COOKIES
Cookies:
1 cup whole wheat flour
1 cup all-purpose flour
1 teaspoon baking soda
1 teaspoon baking powder
1 ½ teaspoons cinnamon
1 teaspoon pumpkin pie spice
¼ teaspoon freshly ground nutmeg
¼ teaspoon ground cloves
½ teaspoon kosher salt
½ cup light brown sugar
½ to 1 cup agave nectar, depending on how sweet you want it.  I used ½ a cup
1 cup fresh pumpkin, steamed
½ cup coconut oil
1 ½ teaspoons vanilla
Chocolate glaze:
4 tablespoons carob powder
4 tablespoons agave nectar
3 table spoons coconut oil
Preheat the oven to 350 degrees. Line 2 baking sheets with parchment paper and set aside.
In a medium bowl, whisk together the whole wheat flour, all-purpose flour, baking soda, baking powder, cinnamon, pumpkin pie spice, nutmeg, and cloves.
In a large bowl, whisk together the brown sugar, agave nectar, pumpkin, coconut oil, and vanilla until smooth. Then add the dry ingredients to the wet ingredients in two batches, stirring with a rubber spatula until just combined each time.
Roll the cookies into 1" balls and then flatten them with your hands slightly as you place them onto the prepared baking sheets.  You can fit 18 cookies per sheet.  These cookies really don't spread during baking. Bake for 10-12 minutes, rotating the cookie sheets halfway through. Let the cookies cool completely on the baking sheets.
Once cookies are cooled, make the glaze. Mix all the ingredients for the laze together in a bowl and stir thoroughly with a spoon. Fill a cake decorating bag or plastic baggie with one corner cut out to decorate the cookies with the chocolate.  A small amount is enough.  Let the glaze harden a little before eating.
These cookies are also very good without the chocolate, so feel free to leave it out.  Super delicious either way!
Makes 3 dozen small cookies.
Enjoy!!
Contributed by Felicia at A Simply Raw Life
About the Author:
I am very excited to begin this new chapter in my life. My life is surrounded by fabulously wonderful friends and family, many who have the same passions, loves and desires as I do. One of them being to feed our families with healthy food and treats. Now more than ever, I see the need to incorporate more fresh plant based foods into each and every meal. With all the new techniques I am learning, I love trying to recreate our old favorite foods into new tasty healthy versions and show people that eating healthy is fun and flavorful. This blog is about sharing those recipes, fun things that revolve around food and all the other fabulous things we come across living in Los Angeles. I am a designer who's real passion is cooking for friends.
Posted in Recipes and tagged with A Simply Raw Life, blog recipe, chocolate glaze, cinnamon, delicious, fall season, Felicia, how to, nutmeg, pumpkin, pumpkin cookies, vega, vegan cookies, vegan dessert, Whisks & Whimsy's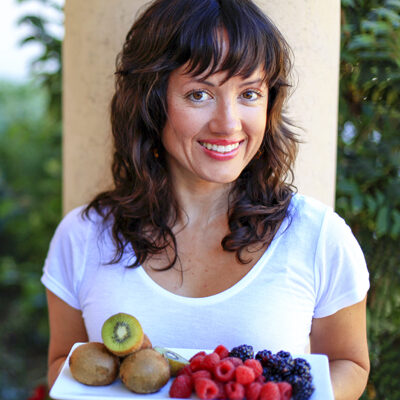 Hi, I'm Christine, thanks for stopping by! As a fibromyalgia thriver (symptom-free for over 10 years now thanks to diet and lifestyle changes), it is my passion to share the healing power of food.
As an RN and Holistic Nutrition Practitioner, it is my desire to empower you to take charge of your life.
Let's journey together to glowing health. Learn More
Your Health Transformation
Starts Here!
Sign up to get FREE healthy lifestyle tips and recipes!