The Sacred Earth Bars Giveaway
In celebration of Earth Day on Aril 22nd, I'm excited to be hosting a giveaway of these beautifully, delicious, satisfying granola-style Sacred Earth bars.  The Sacred Earth was kind enough to send me some to try and I enjoyed them so much that I teamed up with them for this giveaway.  I thought it would be fun to be able to share them with you!
I'm always getting questions on what I recommend for energy bars or on-the-run snacks. These really are perfect, they were so filling, and in comparison to a lot of other bars out there they actually taste really good! They're raw, vegan (some have honey), nut-free, gluten-free and organic! Not to mention they're simply gorgeous with their edible flowers they're made with. The company is based in Louisiana but ships all over the U.S.
The Sacred Earth is generous enough to be sending the winner of this giveaway a dozen bars along with one exclusive bar that has not yet even hit the markets yet..their Coffee Bar! So, don't miss out make sure to head over to my Instagram account to enter to win by clicking here . Giveaway ends Friday night on Aril 24,2015. Make sure to share this with a friend who would enjoy these bars!
Follow The Sacred Earth:
FaceBook: SacredEarthBars
Instagram: TheSacredEarth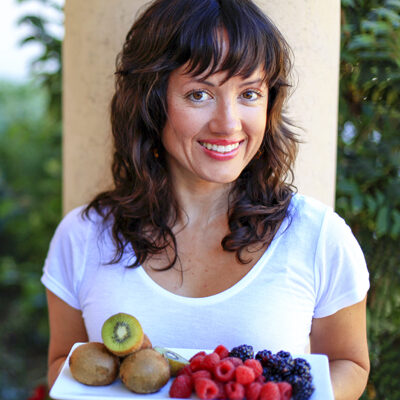 Hi, I'm Christine, thanks for stopping by! As a fibromyalgia thriver (symptom-free for over 10 years now thanks to diet and lifestyle changes), it is my passion to share the healing power of food.
As an RN and Holistic Nutrition Practitioner, it is my desire to empower you to take charge of your life.
Let's journey together to glowing health. Learn More
Your Health Transformation
Starts Here!
Sign up to get FREE healthy lifestyle tips and recipes!