Raw Food Challenge Giveaway to Raise Awareness
We are on week three of our 30 Day Raw Food Challenge! In case you're just joining us I've joined up with my friend HP (you can read about her story here) in raising awareness for Red Skin Syndrome and Topical Steroid Addiction. We're celebrating week three with a giveaway of some really awesome products that were generously donated to us during this challenge.
We have four really cool products to giveaway to TWO lucky WINNERS! This giveaway is open to the United States only. The first product I'm excited to share was donated to us by CUPPOW who's donating two Cuppow Glass Travel Mug- Wide Mouth 16 oz jars. If you follow me on Instagram you know how much I love my Cuppow products, they make your life so much easier and cleaner! Their products are eco-friendly and made in the USA. The plastic sippee lid is BPA-free, both the sippee lid and the insulated coozie are made from recycled material, have life-time warranty, are dish-washer safe, and the jar is a non-leaching durable heat tempered mason jar! Is that an amazing product or what?
This travel mug can be used for heated drinks or smoothies and can be toted everywhere you go without having to worry about spillage. It even has a handy-dandy little side handle to make it easier to carry around!
The next item on the Giveaway is the book: Taming the Scratchy Monster
When ITSAN.org found out we were doing our 3rd annual Raw Vegan Challenge to support them and Raise Awareness for Red Skin Syndrome they were on board to be a part of it. We received 2 copies of the recently published children's book, 'Taming the Scratchy Monster'. This touching children's story is beautifully illustrated. The book is designed to help children receive comfort while coping with Atopic Dermatitis  (such as eczema or other rashes) and Red Skin Syndrome. Maybe you or someone you know has a child suffering from some skin disorder who could benefit from this tale. If you don't win this wonderful 'give away' you can always order one. Receive 'Taming the Scratchy Monster ' FREE with a donation of $50 to www.itsan.org.
The Scratchy Monster publisher, Kristina Ventura together with her Red Skin Syndrome suffering daughter, Keira, came up with the concept of and character 'Scratchy Monster' during Kiera's  painful withdrawal which started in August of 2011. The withdrawals Kiera suffered from Red Skin Syndrome was a nuisance of a monster who once terrorized our family. Having both experienced topical steroid addiction and withdrawal, Louise, Kristina and Kiera teamed up to bring the 'Scratchy Monster' alive in a book that could help others who are still suffering.
A year in the making, it's a beautifully illustrated book for children and parents who are going through the topical steroid withdrawal process — written by a dear friend of mine, fellow Red Skin warrior and brilliant author, Louise Jones.  Louise did a wonderful job of capturing the withdrawal journey in such an engaging story about a boy and annoying monster–a story line that's perfect for children going through topical steroid withdrawal. I think anyone at any age who is going through TSW can appreciate the story and nuisance of 'Scratchy Monster'. 
Laurel Whole Plant Organic Healing Balms
We received 2 Healing Balms directly from Laurel of Laurel Whole Plant Organic Skin Care. We're honored to have support from Laurel to help us Raise Awareness for Red Skin Syndrome. To find out more about Laurel Whole Plant Organic Skin Care you can find them on Instagram or online at www.laurelskin.com"
Laurel and HP agreed the 'Healing Balm' was the best product for this "give away" since we're raising awareness for Red Skin that's healing. The 'Healing Balm' is 100% Whole Plant Organic made with a blend of 14 beneficial active ingredients which can benefit any skin type. From extremely sensitive faces, to occasional cuts and scrapes, and on to more extreme cases of eczema or dermatitis – this is a must have for any medicine cabinet.
This balm features a whole plant blend of Calendula, Comfrey, Lavender, Yarrow, Marshmallow, and Self Heal to soothe, heal, calm inflammation, and treat irritations. A sweet herbal blend of organic and therapeutic grade essential oils of Lavender, Lemon Balm, and Helichrysum is included to soothe, heal, and treat skin irritations.
HP loves Laurel's products and philosophy – you will be hard pressed to find a product line to match its quality. HP's colleague and Lymph Therapist, Angela Peck, turned her on to these products.
 Laurel recently opened her flagship store in the San Francisco Bay area of Sausalito, CA, so now you can check out her products in store. We're so thrill to have her as one of our sponsors this year. I hope you're the winner of this phenomenal product.
Last but not least in our basket of items are these beautiful artisan wallets. 'Simpleful' designer Heather Hahn donated 2 eco-friendly cloth business/credit card holders for our 'give away' to help us Raise Awareness for Red Skin Syndrome and Itsan.org.
Each item is designed with brilliantly colored textile and are beautifully handmade right in Charlotte, North Carolina. Heather creates a variety of products and will make commissioned items as well. You can browse her shop on Etsy.com.
TO ENTER:
Make sure to follow the instructions below to enter by leaving a comment on why you'd like to win and if you haven't already sign-up for my newsletter by entering your name and email in the banner below this post or on my homepage. ALSO, if you're on Instagram make sure to tag us with your food photos in support of this challenge by TAGGING #justglowingwithhealth.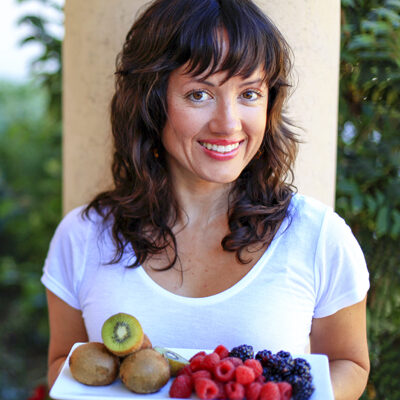 Hi, I'm Christine, thanks for stopping by! As a fibromyalgia thriver (symptom-free for over 10 years now thanks to diet and lifestyle changes), it is my passion to share the healing power of food.
As an RN and Holistic Nutrition Practitioner, it is my desire to empower you to take charge of your life.
Let's journey together to glowing health. Learn More
Your Health Transformation
Starts Here!
Sign up to get FREE healthy lifestyle tips and recipes!