Lockdown in Italy, My Experience & Thoughts
As I write this post today, I pause and reflect on the words I'm writing the title …LOCKDOWN ….ITALY …MY ….EXPERIENCE …very sobering thoughts come flooding to my mind as I give deep thought to this situation and what's happening here in Italy and quickly spreading worldwide!  LOCKDOWN….MY EXPERIENCE…never thought I'd say those words in a sentence together, but who really ever would, right? Especially in the sense of a worldwide pandemic of the Corona Virus that's day by day essentially shutting down the world.
(Below I included phots of some shots around the area where we live)
Cinque Terre
I speak for myself but my situation is just one of millions , and there are many many more way worse off.  So , I write not in a spirit of complaint but pure reflection while collecting pieces of events that's happened over the last month and piecing it all together. This all started for us here the second week of February. We're now mid March and will be on lockdown til at least Aril 3rd. Everything happened so fast. I got the immediate call from my job (the 5 star prestigious hotel that I always kept as my "secure job", the "well-paying job" that I didn't want to let go of) letting me know I would no longer be needed at this time because the seemingly impossible happened. They went from months out of bookings to overnight solid cancellations. We weren't even fully aware of the repercussions that were about to hit but we knew this was big. But life as I had known already began to change.
From there it was an unravelling of events of shut downs, closures, quarantine with people being brought their food by state officials and not even allowed to go into their own yards! Heavy restrictions were placed as well here in La Spezia. It was then that I started to get this constant knot in my throat and the sensation of being hand-punched in my stomach. I began to feel claustrophobic and anxiety and we weren't even on lockdown as a nation yet.
Porto Venere
The feeling came from the realization of just how far I as from my family, being separated by a vast ocean, borders were slowly tightening up, flights were being limited by the day, and alas Trump's big announcement of shutting down the flights to and from Europe for thirty days and that just did me in. I felt like I couldn't breathe. 'What if my family needs me?' 'What if I need my family, WANT my family near?' Suddenly I had all the urge in the world to be able to step foot on familiar ground in my home, my country. To be clear, up to this point I have felt like Italy was my home and preferred to be here. The mind plays tricks on you when you suddenly feel something taken away from you and panic sets in.
These were just some of the thoughts racing through my head. How did I react to all the closures? I ran to the big supermarket in town IPERCOOP in hopes of stocking up, only to find every parking spot in view taken, double parked. Apparently everyone had the same idea. Well, the double parking thing is just daily life in Italy (haha) if you've ever been here you know what I mean!
Calice al Cornoviglio
I enter the store and you know that feeling when you're just hit with a wall of peoples energy whether positive or negative you can't help but feel it? (You definitely know it by now if you're looking for toilet paper in the states! winky face) Yeah that's what hit me, knocked me over almost from all the hysteria and panic in the air. I looked around and saw Costco size carts filled with groceries to the brim, empty shelves. Once again the knot coming in my throat and the anxiety level rising, it can be quite challenging to control in these situations. I get my goods and race out of there. Thankfully my favorite farmer down the road from us has stayed open so I continue to avoid hysteria ridden stores, which are one of the very few things open at the moment.
The flip side of all this is when I stop to think about it, as scary as it all has been now that the full blown lockdown has arrived, police are controlling the streets making sure people remain home, or stop passers-by to ask for their certification to be out, there's an underlying peace all around. (Not for the poor people suffering from the Corona virus and my thoughts and prayers go out to them and their families). But in a strange way, I didn't realize how much I needed this break, this forced rest from the rat race of life and all its concerns, this forced slowing down, not going to work or to have to be anywhere or able to go anywhere. I wish that it didn't have to be under these terrible circumstances and that people weren't suffering and losing lives through it all.
I guess what I'm saying is as much as I fought accepting the reality of what was coming but now that it's here, that fact that I'm powerless to do anything but sit in my tiny house, not have company other than my husband of course, it's forcing me to focus on the present, the little gleams of positivity amongst all this uncertainty and sadness, to focus on family, strengthening friendship bonds by Skype and what's app group conversations and of course the telephone, with lots of time dedicated to prayer and meditation.
Lerici
Yes I have angst and concerns but I can do nothing to change this situation and most parts of the world are in this together, it's like I've completely surrendered. In stead of sitting here in a state of panic over this very tragic situation, I'm trying to find growth and strength in it and make the time on lockdown to work to my advantage.  Not simply spending the time anxiously worrying, or binge watching on TV to make time pass but to learn the art of mindfulness, to live in the present moment, and build true appreciation even for the seemingly little things that I'm blessed to have. Some ideas of how to pass time on lockdown: Start a new hobby, enjoy your downtown time and take advantage of it, read a book, play board games with your family, start up that new business idea you've been thinking about, enjoy the well-needed rest you now have time for.
This situation is changing my perspective, strengthening my faith, and I'm learning to take one day at a time and enjoy the beauty, whatever little beauty at times there may seem to be. As I hear about what's happening back home in the states, my hope is that that amidst the panic and hysteria some of these thoughts may help you to pass this time with some positivity and hope the way it has helped me.
I hope you enjoy this blogpost and I'd love to know where YOU are from as you read this and what's the situation looking where you are, and how are you handling it.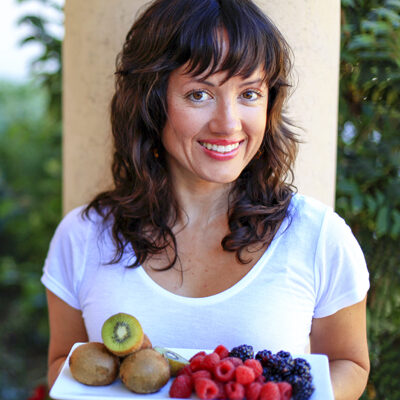 Hi, I'm Christine, thanks for stopping by! As a fibromyalgia thriver (symptom-free for over 10 years now thanks to diet and lifestyle changes), it is my passion to share the healing power of food.
As an RN and Holistic Nutrition Practitioner, it is my desire to empower you to take charge of your life.
Let's journey together to glowing health. Learn More
Your Health Transformation
Starts Here!
Sign up to get FREE healthy lifestyle tips and recipes!