Is Your Child Suffering From Topical Steroid Addiction?
The scenario starts out almost the same for most patients.  At some point you treated your child's eczema or other type of skin inflammation, with a "harmless"  over-the-counter topical steroid in hopes of resolving the problem.  Sooner or later, that no longer provides relief, so you consult your child's  pediatrician only to be prescribed a  stronger topical corticosteroid cream.   That seems to clear it up temporarily, but once again it comes back, now with a raging vengeance.  Each flare up being treated with more and more steroid cream, pills or injections until finally nothing brings relief.  The skin rashes begin to intensify becoming chronic or spreading throughout the body.
Does this sound familiar?  It could be that your child is  suffering from Topical Steroid Addiction (also known as Red Skin Syndrome).  Patients may see doctor after doctor desperate for relief for their skin disorder, and in the end instead of getting help they are prescribed the very culprit of their demise, a steroid.  What is worse is that children become addicted more quickly than adults do,  since their immune system is still developing.  So, it is vital that parents be aware of their childs symptoms because, like thousands of other children, they may be misdiagnosed.
How Do I Know If My Child Is Suffering With Topical Steroid Addiction?
Skin disorders, next to mental disorders, are the second most difficult to diagnose.  However, according to the International Topical Steroid Addiction Network.  The top five signs and symptoms that could indicate your child is suffering from steroid addiction are:
1) You use or have used topical steroids regularly for a period of time that exceeds two to four weeks.  2) When you stop using topical steroids you turn red, your skin burns, swells, and maybe even oozes.  3) Your eczema symptoms are spreading and becoming difficult to manage.  4) Your physician (dermatologist, primary care, etc.) administers corticosteroids of increasing strengths, by various routes, and frequently for the diagnosis of 'eczema,' but nothing keeps your eczema under control.  5) After many tests for allergies and irritants you could not identify the cause.
 How Is It Treated and What Can I Expect?
Many doctors deny that this syndrome exists.  However doctors such as Dr. Marvin Rapaport and Dr. Mototsugu Fukaya have been very successful in treating and even healing their patients of this debilitating condition.  The treatment for those who have the characteristic symptoms of the Red Skin Syndrome  is total cessation of corticosteroids.  It is typically followed by a slow and painful withdrawal process. The person may experience redness and swelling (Edema) on the skin, extreme intense itching and burning sensation under the skin, weakness, insomnia, and depression to just mention a few. Some have described it as "the worst physical pain ever experienced."  The symptoms can be quite debilitating, devastating and last for several years.  But, once the withdrawal period has passed the majority of children are 100% healed.
Interviews With Parents of Children With Topical Steroid Withdrawal
Here is an interview from Loren McCormac, a United States mother of a son (Kline) who is suffering with Red Skin Syndrome. To follow Kline's journey from full body eczema to withdrawal to healed check out his blog at: https://klinestopicalsteroidhell.blogspot.com/
Question 1 – What advice do you have for parents who have to deal with medical opposition regarding the proper diagnosis of their child suffering with Red Skin Syndrome?
Answer: "My advice for parents is – question your doctors and do your own research. If your doctor does not support your opinion find another one. Doctors are given so much power and we have to remember that we as parents have an equal or even more amount of power as the doctors."
Question 2 – How has ITSAN provided assistance to both you and your child?
Answer: "Without the nonprofit ITSAN.org I would have never known why Kline's skin was not getting any better and only worse on topical steroids. I would have had to continue upping his dosages of steroids to get his full body rash under control. Kelly Palace, Joey Brown, and Jonathan Root have given me so much personal support and encouragement that Kline's red skin will heal and one day we will be out of this hell called Topical Steroid Addiction."
Here is the interview from UK-based Kelly Etkins, mother of her son suffering with Red Skin Syndrome. Kelly prefers to keep her son's name anonymous; you can follow their progress on: https://theboythegreekfireandme.blogspot.com/
Question 1 – What advice do you have for parents who have to deal with medical opposition regarding the proper diagnosis of their child suffering with Red Skin Syndrome?
Answer: It is really hard to get Doctors and consultants 'on side' when you suspect your child has an issue with Topical Steroids, I found a few who acknowledged that it could happen but was so 'rare' they were hesitant to even consider it.  In the beginning I was frustrated with the lack of help, or perhaps more accurately I felt that I just was not being listened to so I got very frustrated indeed.  But then I learned it was much easier to try to get the Doctors and consultants 'on side' by basically saying that I would do anything they asked, try anything they felt would help, if they would just please help me.  I eventually found a wonderful consultant who agreed to help me, after I said to her that I had done every single thing for the last 7 years of my son's life that I was told/asked to and his condition was only deteriorating, so would they at least support me in treating my son without the use of any steroids.  After several months she admitted that despite her doubts that it had indeed been the right thing to do.  
Question 2 – Since you live in the UK and are unable to travel to see Dr. Rapaport for your son's diagnosis, how did you educate yourself to properly advocate for your child's Topical Steroid Addiction?
Answer:  I think any parent who has a child with eczema already does a massive amount of research, I saw a motivational poster on Facebook a while back that said "a worried mother does more research than the FBI", which I thought was so true!  I devoured every single study I could get my hands on (ITSAN.org is a great resource), and even some that were not directly related to TSW (such as studies about HPA axis suppression – they scared me something silly). I then listened to all the teleconferences on ITSAN.org. But I think the most important help was the forum. Mothers who had trod the path before me were invaluable, just to have little bits of basic advice and reassurance. At any time of the day or night I could go on there with a worry or a question and get an answer or in some cases just a bit of sympathy when things were very rough.
References:
Heather Petersen, Red Skin Syndrome Patient and Guest Blogger of Justglowingwithhealth.com: www.eczemancipated.com
Dr. Rapaport Paper (USA): https://dev.danrootdesign.com/eczaminer/wp-content/uploads/CorticosteriodAddictionArticle.pdf
Dermatology Times (USA): https://dermatologytimes.modernmedicine.com/dermatology-times/news/modernmedicine/modern-medicine-news/topical-corticosteroid-addiction-may-be-b
Dr. Mototsugu Fukaya (Japan) https://www.xtosis.com/atopy.htm
Indian Journal of Dermatology (India): https://www.e-ijd.org/article.asp?issn=0019-5154;year=2012;volume=57;issue=4;spage=251;epage=259;aulast=Rathi
DISCLAIMER:  The information provided in this article is for informational purposes only.  It is not meant to be used to treat or diagnose a medical condition. If you feel that your child may suffer with Topical Steroid Addiction please consult a qualified Health Care Professional for guidance in beginning a treatment plan. The interviewees' expressions do not necessarily represent the views of the author of Just Glowing with Health.  They are included for the benefit of others who have had similar experiences.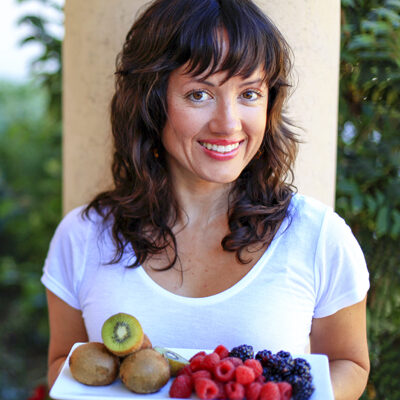 Hi, I'm Christine, thanks for stopping by! As a fibromyalgia thriver (symptom-free for over 10 years now thanks to diet and lifestyle changes), it is my passion to share the healing power of food.
As an RN and Holistic Nutrition Practitioner, it is my desire to empower you to take charge of your life.
Let's journey together to glowing health. Learn More
Your Health Transformation
Starts Here!
Sign up to get FREE healthy lifestyle tips and recipes!