Testimonial: "I Lost The Easiest 25 Pounds of my Life"
When I started my journey I felt as if my health was completely out of control.  I was struggling with weight gain, insomnia and anxiety.  I had tried everything from weight watchers to carb counting yet nothing was working for me.  I had fallen into the habit of eating junk food and microwaveable dinners because of the stress and time strains of my work as a Nurse and school commitments.  I had the desire to eat healthier, but I did not know where to begin.
After talking with Christine I decided to make some changes.  I started off slowly at first, just making smoothies every morning for breakfast. After about 3 months of daily smoothies, I started to feel lighter, more energetic, and more alert at work!  Doing the smoothies for breakfast already helped me to lose the easiest 15 pounds of my life!
I was so pleased with the results that I wanted to do even more. I began to consult with Christine for guidance and support about the raw food and plant-based diets.  As you can imagine, I was faced with opposition and misunderstandings about my dietary choices.  However, Christine's sessions helped me to stay focused and committed to my health goals. After two months of putting the raw food diet into practice, I have lost another easy 10 pounds.  My sleep has improved to the point I wake up feeling rested and energetic.  It has helped me in ways I didn't expect.  I feel happier, more positive and people often comment that I'm GLOWING!  I feel amazing!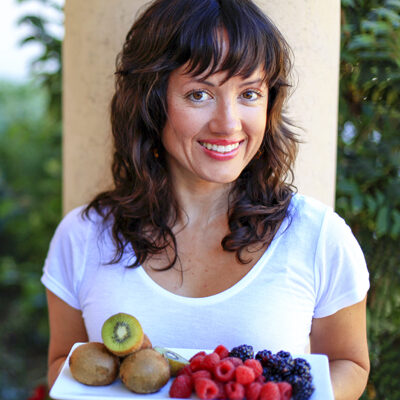 Hi, I'm Christine, thanks for stopping by! As a fibromyalgia thriver (symptom-free for over 10 years now thanks to diet and lifestyle changes), it is my passion to share the healing power of food.
As an RN and Holistic Nutrition Practitioner, it is my desire to empower you to take charge of your life.
Let's journey together to glowing health. Learn More
Your Health Transformation
Starts Here!
Sign up to get FREE healthy lifestyle tips and recipes!