HP's Day 1-5 Raw Food Challenge
This week has been quite the busy with new activities and changes. So it's been more hectic and complex than I expected. I added extra volunteer shifts and launched my own business all while starting this 30 Day Raw Vegan Challenge. But we're making it happen over here!
Day one was wild because my husband and I began a new volunteer work assignment, and I was super wound up from the anticipation of this challenge. I was proud of myself for the prep work I did in the morning to successfully start.
If you've been following my stories on Instagram, you'll see that I started off with a Canary melon aqua Fresca with mango and pecans. Followed by an Apple fennel salad for lunch with a mustard lemon dressing. I ended the day with a fruit salad and a cold pressed green juice. And the festivities begin!
Day 2 to 5 were simple: Fruit, melon, aqua Fresca or smoothies for breakfast, salads for lunch or dinner with my raw vegan cashew cheese, since I'm 75% raw and 25% cooked. I've been filling in with lemon hummus , which you can easily pick up at WholeFoods or local grocery store. I like the "Esti" brand, they also make a good Baba Ghanoush, which is a roster eggplant side dish. I made roasted sweet potatoes with dip or putting dollops on my salads.
Because of having such a busy schedule this year I'm doing the the Daily Core Four that provides one raw superfood meal a day in the most convenient form. So I'm having the dark berry protein + super aminos +biomedic + tart cherry concentrate with frozen mixed berries and a splash of organic hemp milk or fresh squeezed orange juice. In addition our Melon Agua Frescas to stay hydrated.
Christine will be posting some of these recipes to the blog for you. Get creative, make them to your liking, and let me know what thing you change up. One tip is to make larger portions for left overs so you don't have to keep prepping.
My husband isn't raw vegan, though he eats most of the dishes with me as his side dishes to his vegivore meals. Generally I make melas for four to ensure that the two of us are covered for two days without needing to prep.
How's it going for you so far? Make sure to respond to this post and let us know! Any questions or challenges so far, let us know so we can help!
HP
You can read about Topical Steroid Addiction/Withdrawal at www.itsan.org,the International Topical Steroid AddictionNetwork. Don't forget to sign up for my newsletter at www.bewellflourish.com. I'm @bewellflourish on Instagram and you can email me at hp@bewellflourish.com.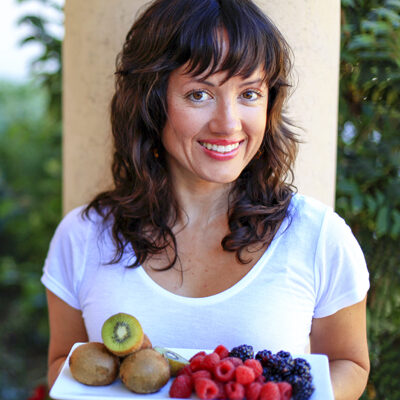 Hi, I'm Christine, thanks for stopping by! As a fibromyalgia thriver (symptom-free for over 10 years now thanks to diet and lifestyle changes), it is my passion to share the healing power of food.
As an RN and Holistic Nutrition Practitioner, it is my desire to empower you to take charge of your life.
Let's journey together to glowing health. Learn More
Your Health Transformation
Starts Here!
Sign up to get FREE healthy lifestyle tips and recipes!