How to Regrow Onion from Discarded Onion Roots (By Richard Clayton)
Instead of buying new onions for daily use, it'll be more saving if you can regrow onions from discarded onion roots.
You want to flavor your dishes with fresh onions, but you're tired of buying bulbs and seeds for growing. Well! Let me tell you one thing: You can make use of the onion bottoms and regrow them in your garden or even in pots. It's a brilliant idea which not only helps you save money, but also ensures the freshness and quality of what you're eating.
Today, we're here to offer you some useful tips on how to regrow onions from discarded onion roots. Let's get started!
Whether you plan to grow your onion roots in pots or garden beds, it's always important to prepare enough essential materials and gardening tools. The following is what you'll need:
Onion roots
Starter pots, garden beds, or even a small area in your garden
A knife
A shovel
Vegetable fertilizer (optional)
Step 1:Make the soil wet. If you use a starter pot, fill the pot with 2/3 of soil.
Step 2:
Leave onion roots for about 3-4 cm, keep all the onion roots intact and separate them into smaller parts. Make sure that the onion roots will not be cut in all ways.
Step 3:
Dry the roots in the sunlight for hours.
Step 4:
Create one or two large enough holes to place the onion roots. If you grow onions in your garden, you may use a shovel to dig small rows, then put the roots into the rows. Leave several centimeters for each root.
Step 5:
Cover the onion roots with 3 cm of soil.
Step 6:
Finally, water them.
Take care of your onions
Make sure that the onions will receive enough sunlight and water during the growth
Fertilize the onions by vegetable fertilizer if necessary. Stop fertilizing when the onions start pudding up.
Soil needs to be well-drained.
Keep the leaves if it's the green onion. And, if it's the bulb onion, you have to cut the leaves when they grow around 6-7 cm to reduce the stress so that the bulbs can develop.
How to get rid of pest from onions
Onions, like other vegetables, need to be protected carefully because they are affected easily by insects and pests. Therefore, being aware of pest control methods to protect your plants is crucial:
Crop rotation: Rotate onions with other vegetable crops such as potatoes, tomatoes and carrots because these different plants attract different pests. As a result, they will not affect each other.
Onion fly: Its larva can attack the leaves, seeds and bulbs, causing the rot or death of your onions. The only way to prevent onions from these pests is to grow them under the row covers.There are a lot of pests and diseases which prevent or even destroy the growth of your vegetables. However, if you only grow a small number of onions, don't worry because they may not attack your plants for a time. You just need to take care of them and finally harvest them (after one month for green onions or three months for bulb onions).
Now, you can regrow onions from the discarded onion roots without any confusion. Have you ever tried this before? Did it work? Please share with us your tips by leaving a comment in the box below.
Author Bio
Richard Clayton
Hi there! I'm Richard Clayton, an owner of a gardening  blog. I love taking care of my garden. My website (My Greenery Life)  is a place, where we can discuss everything about lawn care, DIY gardening and critter control topics.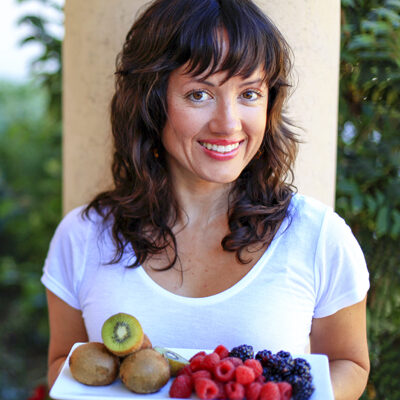 Hi, I'm Christine, thanks for stopping by! As a fibromyalgia thriver (symptom-free for over 10 years now thanks to diet and lifestyle changes), it is my passion to share the healing power of food.
As an RN and Holistic Nutrition Practitioner, it is my desire to empower you to take charge of your life.
Let's journey together to glowing health. Learn More
Your Health Transformation
Starts Here!
Sign up to get FREE healthy lifestyle tips and recipes!