One thing I love about Fall are pumpkins.  There's just something about them that makes me happy! Not to mention all the delish pumpkin recipes.  I've been experimenting this month trying to come up with new pumpkin recipes.  So this morning I created pumpkin pie in a glass, and it had me doing the happy dance it was so yummy! So here it is, yet another reason to love pumpkin.  Check it out and then hurry and try it!
1/2 cup cubed pumpkin
1 1/2 cup coconut milk
5 medjool dates, pitted
1/4 cup apple juice
1/4 inch piece of fresh ginger
1 frozen banana
dash of cinnamon
sprinkle of dried coconut
If you have the Vitamix it really works wonders on this one! Pour the cubes of pumpkin, almond milk and apple juice and blend until creamy. Then, add the dates, banana, ginger and cinnamon.  Blend for about a minute or until creamy. Pour into a glass, sprinkle dash of cinnamon and coconut on top and voila' there you have it.  Oh kids love it too, and they have no idea how healthy it is! 😉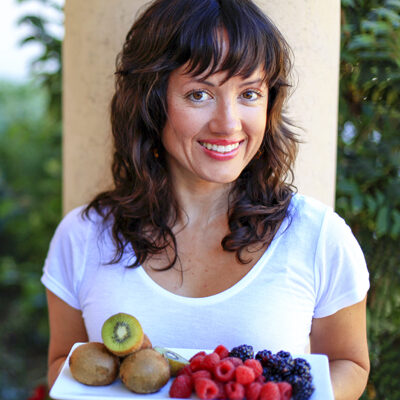 Hi, I'm Christine, thanks for stopping by! As a fibromyalgia thriver (symptom-free for over 10 years now thanks to diet and lifestyle changes), it is my passion to share the healing power of food.
As an RN and Holistic Nutrition Practitioner, it is my desire to empower you to take charge of your life.
Let's journey together to glowing health. Learn More
Your Health Transformation
Starts Here!
Sign up to get FREE healthy lifestyle tips and recipes!