My Grocery List on Lockdown
Are you heading to the grocery store? Then hopefully this post will give you an idea of how to shop. One of the most common questions I'm getting right now while on lockdown is, 'What does your grocery list look like?' So today I'm sharing it here with you to give you an idea. This grocery list is based on what I currently have available to me while on lockdown in the winter season here. I also want to mention that I really don't shop at a grocery market for my fresh produce I go to my local farmer that thank goodness has somehow remained open in this period! So the availability may differ.
Also I want to make clear that up to this point the grocery stores have NOT closed here in Italy. So, there's no need to panic or buy more than you really need. What I always try to do is stock up on food with a longer shelf like and that are nutrient dense for example dry bulk goods and raw freeze-dried superfoods that have a long shelf life and are packed with essential nutrients to support my immune system during this stressful time.
For the dry bulk goods I go to the grocery store. This grocery list is plant-based but even if you're not it could only be beneficial for your health to incorporate as many plant foods as much as possible as these foods give your body the nutrients it needs to support your immune system.
My goal is to always get as fresh, ripe and organic WHEN possible. In these situations we may not obviously  have the most ideal so we do what we can with what we have. Next best is frozen fruits and veggies. Always look at the ingredients to make sure the only ingredient is the fruit or veggie itself, no salt or nasty preservatives.
For  the bulk goods like rice, beans, lentils, oats, gluten-free grains, etc I stocked up for at least a months worth in the beginning so that I'd have minimal need to go into grocery stores as I find them very anxiety ridden and don't want to put myself in that position of dealing with more stress than needed.
FRUITS/VEGETABLES: Both frozen and fresh these are must haves for feeding your body with immune boosting vitamins, minerals and antioxidants. I try to get as much as I can fresh but frozen are great to have on hand for longer shelf life. Citrus are a great fresh fruit filled with a ton of vitamin C and they have a longer shelf life than most fruit.
BEANS/LENTILS: These are the perfect staples, especially if you're plant-based. They're filling, can be a meat replacement, they're nutritious and have a long shelf life. I buy them dried one because they're much cheaper that way but also more importantly they don't have all that sodium and added preservatives.
OATS: Another one of my favorite staples because of their long shelf life, but also because of their versatility. I grind them into flour (using a coffee grinder) for baking, make oatmeal, or you can even make oat milk.
CONDIMENTS/SPICES: Having spices and condiments on hand is always a good idea. They make even the simplest of dishes come to life. I love tahini, mustard, chipotle powder, tamari sauce, onion and garlic powder just to mention a few.
FRESH HERBS: Another must have for any basic kitchen lockdown or not. Garlic is anti-viral so it's a must-have and give any dish great flavor along with onion. Both also have a longer shelf life.
POTATOES: All types of potatoes are a must have in my book. They have a long shelf life, and are so versatile. You can make fries, mashed potatoes, baked potatoes, roasted, fried and sweet potatoes can even be used in desserts, yum!
NUTS/SEEDS: These are great not only for long shelf life, but you can make plant milks, seed butters, chia pudding and so much more. Seeds area also so rich in essential minerals that we don't always get from our food.
GLUTEN-FREE GRAINS: Rice is a staple for so many dishes you can make with it. It's satisfying and simple and go with just about anything. I love risotto, veggies and quinoa, they make satisfying additions to any veggie dish and quinoa is a great source of protein.
SUPPLEMENTS/SUPERFOODS: It's always a good idea to have on hand supplements that help support the body's defense system. Superfoods are also important since they are nutrient dense and provide vital micronutrients that play an important role in helping your body handle the stress of fighting illness or disease.
SHOPPING LIST with examples of my personal staples
FRUITS: 
Fresh and Frozen
Citrus: Lemons, Oranges, Tangerines, Grapefruit
Berries: Fresh and frozen
Pears, Apples, Kiwis
Bananas (enough to also freeze)
VEGETABLES/GREENS:
A variety of leafy greens ie kale, Swiss chard, lettuce
Broccoli
Asparagus
Cabbage
Potatoes/Sweet potatoes
Celery
Carrots
Frozen peas
Frozen spinach
DRY/BULK GOODS
Organic oats
Variety of rice: basmati, brown rice, rice medley
Quinoa
Variety of dry beans: Pinto, black beans, garbanzo beans
Lentils
Gluten-free pasta
Gluten-free flour: chickpea flour, rice flour, millet flour
Popcorn kernels (love me some popcorn!)
FRESH HERBS/SPICES
Onions
Garlic
Parsley
Green onions
MISCELLANEOUS
Pasta sauce
Dark chocolate bars
Tahini sauce
Variety of condiments
Plant milk
NUTS/SEEDS
Flax seeds
Sunflower seeds
Chia seeds
Cashews
SUPERFOODS/SUPPLEMENTS
Vitamin D3 (myKind)
B12 spray (myKind)
So there you have it my shopping list while on lockdown. What are you staples? Let me know below what's on your shopping list below in the comments!
Disclaimer: I am not stating that food, supplements or superfoods cure anything. This is not medical advice.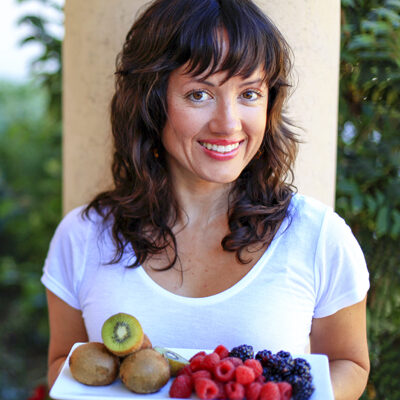 Hi, I'm Christine, thanks for stopping by! As a fibromyalgia thriver (symptom-free for over 10 years now thanks to diet and lifestyle changes), it is my passion to share the healing power of food.
As an RN and Holistic Nutrition Practitioner, it is my desire to empower you to take charge of your life.
Let's journey together to glowing health. Learn More
Your Health Transformation
Starts Here!
Sign up to get FREE healthy lifestyle tips and recipes!