Featured Contributor at Further Food
I have some excited news to share! I'm now a regular contributor and featured Health Expert on FurtherFood.com, where my recipes and informative articles will be shared. Further Food is a platform that shares food-based, natural solutions for better health. Where healthy recipes, informative articles and inspiring health stories are shared.  It's a community of health warriors spreading knowledge and helping people get healthy together. I feel truly honored to be part of such an awesome community!
What I love about this community is that it's made up of people who've been able to successfully manage or conquer their health conditions. People suffering from conditions as fibromyalgia, food allergies and diabetes to ulcerative colitis, eczema and rheumatoid arthritis just to name a few. They share their recipes and tips that'll help you manage your health condition better.
It's so nice to feel a part of a community where others understand what you're going through. I know with fibromyalgia one of the biggest problems I always faced is that no one truly understood what I was going through, what I was feeling. Since I was young and "looked healthy" it was hard for people to empathize with what I was dealing with. Being able to see others conquering and controlling the same condition you or someone you know is suffering with is so encouraging and inspiring. It gives hope! So head on over to further food.com whether it be for healthy food inspo or to be a part of a healing community.
Look forward to seeing you over there!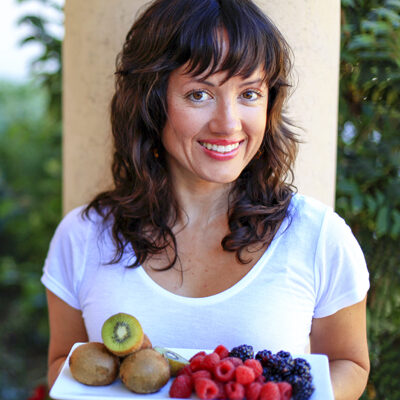 Hi, I'm Christine, thanks for stopping by! As a fibromyalgia thriver (symptom-free for over 10 years now thanks to diet and lifestyle changes), it is my passion to share the healing power of food.
As an RN and Holistic Nutrition Practitioner, it is my desire to empower you to take charge of your life.
Let's journey together to glowing health. Learn More
Your Health Transformation
Starts Here!
Sign up to get FREE healthy lifestyle tips and recipes!