4 DIY Cleaning Recipes to Replace Household Chemicals
Taking care of your house is a responsibility that seems to never end. Between keeping surfaces clean, killing kitchen and bathroom germs, keeping pests away and killing odors, there's always something to do.
The problem is that so many commercial household cleaners contain numerous toxic chemicals that are detrimental to our health. Additionally, many of these ingredients can be harmful to pets and children.
For example, many fabric cleaners contain an ingredient called perchloroethylene that is a known neurotoxin. This popular chemical can damage the neurons in the brain when inhaled. Additionally, many liquid detergents use an ingredient called triclosan that can disrupt hormone function when exposed to the skin in large quantities.
That's why it's important to opt for a more natural approach when it comes to cleaning your home. Luckily, essential oils are an affordable, safe and very effective way to clean your house and rid spaces of dangerous germs.
Cleaning Benefits of Essential Oils
Many essential oils have known antibacterial, antiviral, and anti-fungal properties. Some essential oils, such as tea tree oil, even have all of the above.
Essential oils come from plants. Certain plants are known for their cleaning and healing benefits. When these plants are steamed, the oil is separated and collected. Then, these oils are bottled.
Essential oils are highly affordable. Plus, they're completely safe to inhale and will not cause any bodily harm when the skin is exposed to them.
DIY Household Cleaner Recipes with Essential Oils
All of these recipes are incredibly easy to make. In addition to cleaning your house and keeping your home safe from harmful germs, these recipes will leave your house smelling fresh and delicious.
1. Antibacterial Bathroom Cleaner
The main cleaning agent in this cleaning spray is tea tree oil which is anti-viral, antibacterial, anti-microbial and anti-fungal. In other words, this bathroom spray will kill germs of all kinds and eliminate mold and mildew that is common in bathrooms.
Ingredients:
1/3 cup of liquid Castile soap

30 drops of tea tree oil

2 cups of water
Combine all the ingredients together and pour this mixture into a large spray bottle.
2. All Purpose Cleaner
This multi-purpose spray will leave surfaces looking clean while killing common household germs. Pine essential oil is a known disinfectant while lavender essential oil has antibacterial properties.
Ingredients:
2 cups of white vinegar

2 cups of water

30 drops of pine essential oil

30 drops of lavender essential oil
Combine all four ingredients and pour this mixture into a large spray bottle.
3. Carpet and Fabric Deodorizer
Fabrics in your household are highly susceptible to odors and require special attention. This deodorizer will kill germs thanks to peppermint oil and lemon oil. Plus, these two oils will mask odors instantly, especially when combined with baking soda.
Ingredients:
20 drops of lemon essential oil

20 drops of peppermint essential oil

one cup of baking soda
Combine all three ingredients and place this mixture into a jar. Sprinkle a little bit onto any carpet or fabric to keep odors away and kill germs.
4. Anti-Pest Spray
Household pests are always a top concern when it comes to caring for your household. The good news is that there are numerous essential oils that repel critters of all kinds, leaving your home safe from little invaders.
For instance, cinnamon essential oil makes a fantastic spider repellent. Additionally, moths are repelled by clove oil.
Combine all of these ingredients and pour this combination into a spray bottle. Spray this around windows and doorways.
About the Author
As a young child growing up in China, Sally Wong learned about the many incredible benefits of essential oils from her grandmother. She learned the art of aromatherapy and has been sharing her knowledge around the world. Additionally, Sally is a manual therapist as well as a massage therapist. In her spare time, Sally practices yoga and tai chi.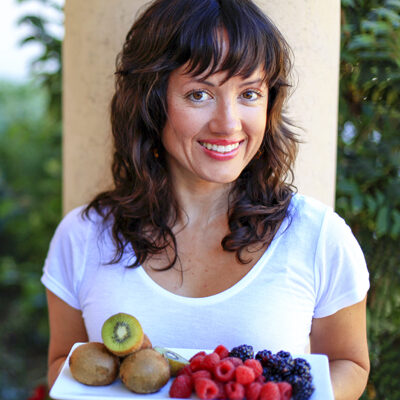 Hi, I'm Christine, thanks for stopping by! As a fibromyalgia thriver (symptom-free for over 10 years now thanks to diet and lifestyle changes), it is my passion to share the healing power of food.
As an RN and Holistic Nutrition Practitioner, it is my desire to empower you to take charge of your life.
Let's journey together to glowing health. Learn More
Your Health Transformation
Starts Here!
Sign up to get FREE healthy lifestyle tips and recipes!