Raw Vegan Day 5 + RSS Fireside Chat
Red Skin Syndrome Fireside Chat:

Four (4) days of chopping, washing and prepping my food plus random bits of house work has led to my hands feeling really swollen, itchy and cracked. I have definitely over used them and plan on taking it easy for the next few days.
Speaking from experience, people suffering with Red Skin Syndrome need friends and family to step up during the peak of their withdrawals and give some assistance. Fortunately for me my mom and sister were able to alternate during the beginning three months and take care of everything; cooking, cleaning, shopping, making meals, etc. After they returned home, my friends locally were able to provide practical things like meal preparation, rides to doctors offices, help run errands or just come over to keep me company.
Frequently RSS victims suffer emotional stress due to the temporary disfiguring of the body during withdrawal. Red Skin Syndrome sufferers often deal with depression as a result of the insomnia, fatigue, pain, discomfort and skin infections. In fact, Dr. Marvin Rapaport has reported helping close to 10 patients through thoughts of suicide, as it is not unheard of for patients to become suicidal.
For more information and fun facts, check out www.itsan.org, the International Topical Steroid Addiction Network.
Day 5 of 30 Day Raw Vegan Challenge
Today I wanted liquids. So my breakfast and lunch were Watermelon puree. Extremely satisfying and hydrating.
Breakfast & Lunch – 75 ounces of Watermelon puree. 2 cups water and then fill up the blender with watermelon. Turn on high until liquefied. Drink up.
Dinner – Green salad. Literally everything green I could find in the fridge. Green Olives, Mixed Baby Greens, Romain Lettuce, Basil, Parsley, Pea Sprout shoots. Drizzle a little olive oil.
Snacks – Potato slices dipped in "Rawmesco" and Pesto. Handful of Walnuts and Dried Tart Cherries.
Heather Petersen
www.eczemancipated.com
Facebook: Eczemancipated
Twitter: @HPEsthetics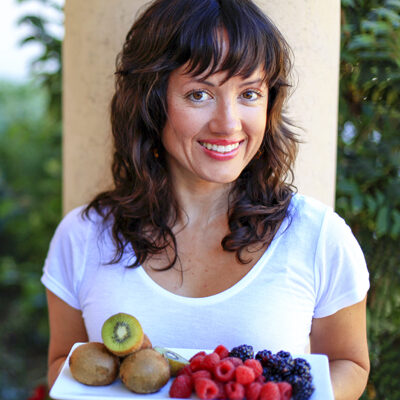 Hi, I'm Christine, thanks for stopping by! As a fibromyalgia thriver (symptom-free for over 10 years now thanks to diet and lifestyle changes), it is my passion to share the healing power of food.
As an RN and Holistic Nutrition Practitioner, it is my desire to empower you to take charge of your life.
Let's journey together to glowing health. Learn More
Your Health Transformation
Starts Here!
Sign up to get FREE healthy lifestyle tips and recipes!