These past two months have been a whirlwind of guests and travel, both of which I love! I'm excited to share with you over the...
I am so excited to finally be sharing with you this Spinach Sweet Potato Tart recipe. It has been long over due and I apologize....
If you've read my previous posts then you probably know that we spent a month in Puglia this summer. It was one of the best...
Instead of buying new onions for daily use, it'll be more saving if you can regrow onions from discarded onion roots. You want to flavor...
Adding dark leafy greens or other vegetables to a smoothie may not sound all that appealing. Once you get over the initial hesitation, you will...
I get asked a lot about what I eat in a average day on a mostly raw food diet. That's a great question and in...
In June we road tripped it to Puglia (Italy). It has been a dream of mine for years after having seen an ad on a...
I sit in seat 28C of a Jet Blue aircraft headed for Florida after the conclusion of my 30 day Raw Vegan challenge. My headphones...
One of the challenges of being raw vegan, whether it's short-term or long-term, is preparing food for yourself and the others in your family who...
Today we're spending the day in Rome with family after our trip to Puglia. We head back home to La Spezia tomorrow. So with just...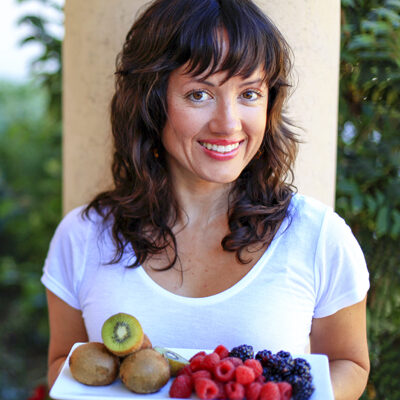 Hi, I'm Christine, thanks for stopping by! As a fibromyalgia thriver (symptom-free for over 10 years now thanks to diet and lifestyle changes), it is my passion to share the healing power of food.
As an RN and Holistic Nutrition Practitioner, it is my desire to empower you to take charge of your life.
Let's journey together to glowing health. Learn More
Your Health Transformation
Starts Here!
Sign up to get FREE healthy lifestyle tips and recipes!